Life Is Tough at Times
For anyone, life can be tough and it can be difficult to know what to do.  I know this because I have been there myself and questioned what I wanted and my direction in life. So who do you turn to for help? Who would understand?
Even if life is sweet right now, you may have a problem that you want to sort out but haven't succeeded yet.
I have been helping people just like you for over 20 years.
Welcome to Hypnosis Derbyshire.
Hypnosis Derby, Chesterfield, Nottingham is based centrally in Derbyshire. If you have searched for  hypnotherapy near me, the Heanor hypnotherapy practice is run by me, Steven Harold. I know that you are seeking help for one or possibly a number of issues.
Many people seek hypnotherapy for help with stopping smoking, phobias, stress, anxiety, self confidence, insomnia, relationships, sexuality, shame and careers or something else.
Qualified and Experienced Hypnotherapist
I have been a hypnotherapist for over 20 years and have helped many people from the UK and around the world. Skype sessions are also available if appropriate for your issue rather than having to visit the hypnotherapy practice in Derbyshire..

I also train and supervise other hypnotherapists as well as being an author. I will accept you for being who you are. I have a non-judgemental approach to any issue that may be troubling you. Also, if I promise that there is a more effective therapy than those I offer, I will let you know.
Some of the other problems I have used hypnotherapy to help are with sexuality, IBS, self-sabotage, low self esteem, low self worth. Some people seek help because they feel stuck, have reached a crossroad in life, are going through a mid-life crisis, feel a bit lost or just are not as happy, contented and purposely as they feel they could be.
Hypnosis, EFT,  EMSRP, Coaching
Along side of hypnotherapy I also provide therapy sessions that may use EFT,  EMSRP and Coaching. I know those acronyms may not mean much to you right now but I am happy to discuss these approaches. If you are curious you can always research them via the Google search facility.
Hypnosis Derbyshire -Free  Consultation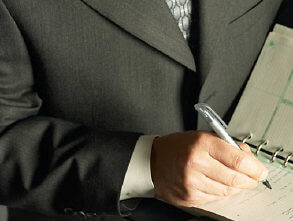 I believe it is only fair that you make an informed decision about whether hypnotherapy is the right therapy for you. I offer a free hypnosis consultation which usually lasts for 30 minutes. You can ask any questions you want to and I will also want to learn more about your issue. All of this is totally confidential.
The free hypnosis consultation helps you make a more informed decision about whether hypnotherapy is the right option for you. This is a no-obligation meeting and you are not committed to anything.
My hypnosis practice is conveniently located for anyone who wants Hypnosis in Derby, Nottingham, Chesterfield and Sheffield. So if you have searched for hypnosis near me I hope you will find my practice easy to get to.
National Associations

I am a long-standing member of the NCH – National Council for Hypnotherapy and the NCP – National Council of Psychotherapists
Contact Steven for Hypnosis in Derbyshire
If you have specific hypnotherapy questions please feel free to email me and I will endeavor to respond within 24 hours. Click [email protected] to email me. You can telephone 01773 436 796 for an initial chat. If you get the answer-machine I will call you back asap and I will be discrete and make sure it is a convenient time for you to speak.
Stop Smoking Hypnosis – Near Derby, Nottingham, Chesterfield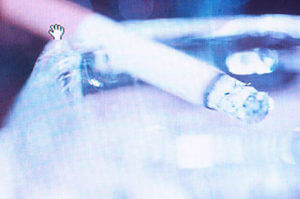 Do you want to quit smoking? Most smokers have tried a number of times to stop smoking and had various degrees of success.
The stop smoking hypnosis session I provide is not about trying to stop smoking but about committing yourself to being a non-smoker.
I have received many quit smoking testimonials from happy non-smokers. To read more click Stop Smoking Hypnosis
Stress Anxiety Hypnosis Near Chesterfield Matlock, Ilkeston
Relief from Stress Hypnosis is an effective and poweful way to feeling calmer and more relaxed. If stress has become a permanent issue, it is time to do something about it.
Stress hypnosis help can enable you to release the tension and anxiety. To find out more click Hypnosis Stress Relief
Lack Self Confidence Near Belper, Derby, Alfreton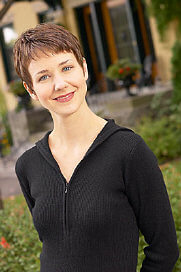 Boosting self-confidence can make a big difference to anyone's life. If you feel you suffer from low self confidence or lack self-belief, don't let it get you down.
You can increase your self-confidence and start to believe in yourself. After all you weren't born this way, it is something that you have learnt and what you have learnt you can unlearn.
To find out more click Better Self Confidence Hypnosis
Just think what difference strong self-confidence and belief in yourself can make in your relationships, social life and career.
Erection Problems Hypnosis Nr Derby Chesterfield, Nottingham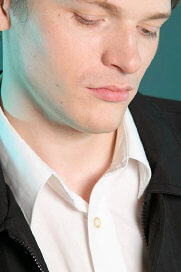 It can be distressing for any man to lose his erection or be unable to gain one. Most men will go through a phase of impotence, erectile dysfunction or premature ejaculation. Please visit your doctor first.
I have helped many men with this private issue that can have such a big effect on relationships. You can recover your ability to gain an erection and enjoy a great sex life.
To find out more click Erection Problems Hypnosis
Frequently Asked Questions
Does Hypnosis Help Anxiety?
Hypnosis can help with anxiety. Hypnosis brings about a natural state of calmness and relaxation. Using self hypnosis daily can help you feel more confident and control.
Can I really be hypnotised?
Yes everyone can experience hypnosis. Hypnosis occurs to everyday for everyone. Daydreaming is a natural form of hypnosis and often referred to as being in a trance.
How much does it cost to see a hypnotherapist?
The fee for stopping smoking is £150 and for any other issue is £60.
How many sessions of hypnotherapy do you need?
On average you may need between 2 to 10 sessions. For stopping smoking only one sessions is needed.
Will I be able to drive after hypnosis?
Yes, you will be perfectly safe to drive after the hypnosis session. The hypnotherapist will ensure you are ready when you leave the session to get on with your life.
How Safe Is Hypnosis?
Hypnosis is safe and is used by Dentists and Doctors to help patients. Hypnosis is a naturally occurring state. Your hypnotherapist is qualified to use hypnosis.
Can I get Hypnosis on the NHS?
Usually, the NHS will not pay for hypnotherapy treatment.
Also centrally located for Amber Valley Hypnosis and Ripley Hypnotherapy service