Public Speaking Hypnosis Derby, Nottingham, Chesterfield
Public speaking anxiety, fears or phobias (Glossophobia) are the most common phobia. I am a skilled hypnotherapist who loves to assist people like you with public speaking worry. I know it takes courage to consider getting help for your speaking nerves. If you are reading this the time is ready for you to reduce your problem with Public Speaking using Hypnotherapy in Derbyshire.
Occasions when Public Speaking Phobias arise :-
Speaking at a meeting at work
Leading some training for other employees
Gaining promotion at work and needing to speak to groups
Wedding speeches for best man, groom, bride and father of the bride
Down the pub with mates and trying to tell a joke
Speaking up in college, university or 6th form classes
Presentations to fellow students, tutors, teachers
What are the symptoms of public speaking dread?
Wanting to run away and avoid the speech
Rapid heart-beat and palpitations
Sweating
Loss of voice
Memory loss and losing your place
Worry about being able to answer questions from your audience
I bet you recognise some of the above, don't you?
"The worst strategy you can do with a phobia is to use avoidance. Did you know that stronger self-confidence comes through facing your fear and recognising you are bigger than it!"
Public Speaking Therapy Coaching Derby, Chesterfield Nottingham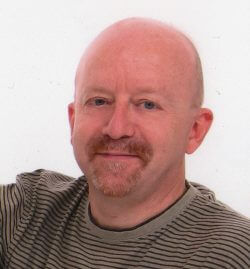 Qualified with over 20 years of practical experience, Steve Harold possesses confidence in working with public speaking difficulties. He worked with many men and women from the City of London, including highly successful TV personalities, executives, self-made business entrepreneurs from many industries. His unique blend of hypnotism NLP and other powerful therapies have led to many happy client testimonials.
           "I'm writing to let you know my presentation was a great

           success.  Better than I could have previously expected."
Steve's public speaking therapy sessions are based in private in Amber Valley, Derbyshire. This is handy for all towns in Derbyshire and easy to get to if you live in the adjacent counties such as Staffordshire and Nottinghamshire.

Steve Harold is a writer, teacher and mentor of other hypnotists. He is an accredited member of the NCH – National Council for Hypnotherapy. He also has authored and has recorded some hypnotherapy downloads
Free Presentations, Talks, Public Speaking Hypnotherapy Consultation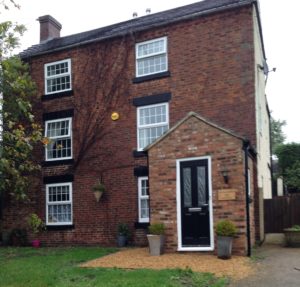 Steve is extremely delighted to provide you with a free hypnosis consultation to discuss your public speaking anxieties, fears and dread. This a no-obligation meeting for both of us and generally takes for around 30 minutes.
You can ask Steve regarding the brief therapies that will be utilized for public speaking issues. He will almost certainly be able to give an estimate of the number of sessions needed . The idea of the consultation is to give your a more informed choice if hypnosis is right for you and your public speaking goals. In addition you get an opportunity to meet Steve face-to-face to make certain you are relaxed with him.
Coaching and Therapy for Public Speaking with Hypnosis
At the conclusion of the consultation you will then have a few options. You can leave to have a think about it all. you can book your public speaking hypnosis session and very occasionally you may be able to begin your therapy at that time. Please know that the initial consultation does not commit you to anything.
Book Your Free Public Speaking Hypnosis Consultation
So call Steve today through calling on 07481 002213 or e-mail him at [email protected] to book your without cost therapy meeting now whilst your ambition to deal with your public speaking issue remains in your mind.
Empowering hypnosis for Public Speaking is available and near to you in Derbyshire, South Yorkshire, Staffordshire or Nottinghamshire. Conveniently situated for people from Nottingham, Derby, Leicester, Chesterfield, Sheffield.

9  10. Quick Tips for Public Speaking Confidence :-
1. Accept that being nervous is normal thing.
If you were too relaxed you wouldn't care, practice or be very interesting. Your nerves serve a positive purpose.
2. You don't need to be perfect.
Oddly enough being imperfect and making occasionally gaffes endears you to your audience. They will have a better connection to you.
3. Know your stuff.
You'll be amazed at the number of people who think they can wing it and the fail. Know your stuff and it will give you confidence.
4. Connect to your audience.
Rather than talk at your audience, include them in your speech. Have a dialogue with your audience, even if the only thing you ask them "is can you hear me okay?"
5. Breathe sloooooowllly.
When you consciously breathe more slowly and maybe with your stomach moving your enable your heart to return to a calmer beat. You feel better and in control.
6. Imagine being successful.
Many public speaking nerves arise because people imagine getting it wrong and being embarrassed. Use your mind for you and not against you. Imagine succeeding and you will help your confidence.
7. Rehearse, Rehearse and Rehearse.
The more you rehearse the more your speech, talk or presentation will seem second-nature to you. When you rehearse say the words out-loud and if possible in front of a friendly face.
8. Avoid stimulants.
Caffeine can increase the heart rate and make you feel on edge and nervous. Alcohol may temporarily calm your nerves but lead to to being to relaxed.
9. Look at people
Give people eye contact and they will feel a connection to you and vice versa. Look for the friendly smiling faces first and they will help you to feel calmer.
10. Use Self Hypnosis
A relaxation process like self hypnosis helps you to associate relaxation with your speech, talk or presentation. The good news is that it only takes one hypnotherapy session to be competent in the power of self hypnosis.