Steven A. Harold BA(HONS) DCH DHP MNCH(Acc.)
Diploma in Clinical Hypnosis
Diploma in Hypnotherapy and Psychotherapy
Member of the National Council of Hypnotherapy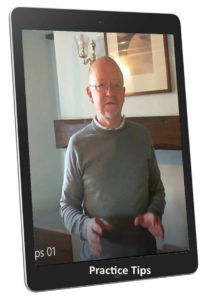 Steven Harold is an experienced and qualified hypnotherapist with a supportive and non-judgemental approach. He practised from London for 20 years and has recently moved to Derbyshire.
An accredited member of the National Council of Hypnotherapy, Steven has a thriving private practice in Heanor, Derbyshire and has previously been a consultant hypnotherapist to The Sanctuary Spa, Clapham Common Clinic and Barkingside Leisure Centre.
As a volunteer hypnotherapist at the Globe Centre in Stepney Green, Steven has helped people who are HIV positive, to regain control of their lives.
Steven has strong associations with the music business. For many years he has been helped an emerging rock band cope with the pressures of fame and fortune and a young composer and performer to reach for the stars. He has treated well-known names from the stage and screen with their performance nerves and other issues.
Steven believes in staying at the cutting edge of developments in his field. As a result of which he undergoes training every year. These latest techniques enable Steven to spend more time on 'the therapy' itself, as opposed to losing valuable time trying to get you to a point where therapy can commence. This in turn of course provides greater value for you.
Steven sees clients who have many different problems. These can range from depression to impotence, stress to lack of motivation. He recently helped a client who has been having a recurring nightmare for the past 15 years to have a restful night and a young girl to overcome her arachnophobia in twenty minutes. He specialises in stop smoking, arthritis and sexuality. He also runs self hypnosis workshops. Stop smoking sessions last one and half hour stop smoking session for individuals.
Steven trains experienced therapists in a framework called EMSRP ( Expressive Meta-Schematic Repatterning). He provides supervision and mentoring to other hypnotherapists.
Steven's reputation for rapid results has spread beyond the UK. He has helped clients from Germany, Spain, USA, Italy, Poland and Canada.