Help for Anxiety near Derby, Nottingham
The 4 Session Anxiety Program
Anxiety attacks can happen to all of us at any time. That pang of worry and anxiousness is often about a fear of something in the future. The mind can tend to think of the worst outcome, and in doing so, it leads to anxiety and stress. Whilst anxiety is a normal feeling, when it is prolonged and starts to interfere with mental health, sleep and relationships, it is time to do something about it. Has your anxiety gone on for too long?
Professional Hypnotherapist Steve Harold

Steven Harold has more than 20 years experience of helping people with anxiety. He managed a practice for 18 years in one of the most stressful and anxiety provoking cities in the world. He helped people with their anxiety who came from all walks of life. Now that he has moved his busy practice to Derbyshire, he is helping people like you from the East Midlands (including Derbyshire, Nottinghamshire and South Yorkshire)
Steven's new hypnotherapy practice is centrally located in Heanor (Derbyshire) and is a 20 minute journey from Derby, Nottingham or Chesterfield. Whatever the cause of your anxiety, you will be respected and accepted. What doesn't affect one person may cause high anxiety in another person. We are all different and you will not be compared to anyone else's situation.
Free Anxiety Hypnosis Derby, Nottingham, Chesterfield Consultation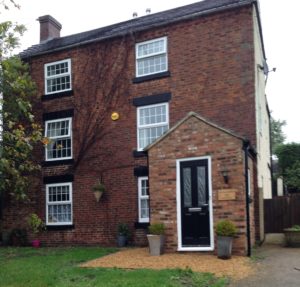 Steven offers an initial discussion meeting for your anxiety issues which is free of charge. The free first hypnosis meeting lasts around 30 minutes. It is your chance to focus on the causes of your anxiety. Some people have a kind of free-floating anxiety, often called GAD – Generalised Anxiety Disorder, which means there may not be an obvious cause for your anxiety.
Steven will discuss the content of the hypnotherapy sessions although these can change depending on your circumstances and progress. Steven offers a range of brief therapies which include Hypnosis, EMSRP, EFT and NLP. Mindfulness meditation will sometimes be offered as an effectives antidote to anxiety.
  During the free hypnosis consultation Steven will gain a better idea of your anxiety issue and how best to help you.
The 4 Session Anxiety Program
The 4 session anxiety program will help you to effectively reduce and the manage your anxiety. No one is immune from it. Even those people who look like they care gliding serenely like swans may be frantically paddling below the surface. Anxiety is a part of life but it doesn't have to be de-motivating, paralysing or permanent.
This comprehensive program in 4 sessions includes :-
1. An immediate way of reducing your anxiety and how you can do this yourself
2. The clearance of historical experiences that by association can still trigger you today
3. Making changes to your mindset, your way of thinking that used to lead to anxiety rushes
4. Making changes to your life that incorporate self-care and healthier life-style
To find out more …

Help for Anxiety with Hypnotherapy Derby, Nottingham, Chesterfield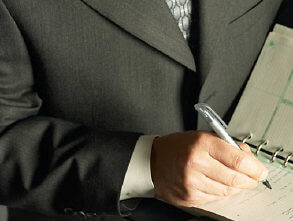 On completion of the free hypnosis meeting, you will the  have a number of choices. You can discuss with your loved ones or trusted friends what to do next. You can book your first hypnosis session or sometimes, space permitting you may be able to start tackling your anxiety straightaway.
Quite often Steven will teach you self hypnosis. Self hypnosis is very powerful and can be a profound experience. It can help yoiu calmer and more relaxed quite quickly. When self hypnosis is practised regularly it can help boost your resilience and avoid further challenging anxiety episodes.
Book Free Anxiety Hypnotherapy Consultation
So phone Steve now on 07481 002213 or email him at [email protected] to book your free hypnosis consultation now and take control of your anxiety. Incidentally, when driving from Derby, Nottingham, Chesterfield or any other towns in Derbyshire or Nottinghamshire you will be able to park for free in the street. There are also convenient buses from Derby and Chesterfield to Heanor and trains from Nottingham to Langley Mill.
.