Depression Hypnosis Derby Derbyshire
Depression and Hypnosis
Depression is term that can cover a number of intricate mental and physical symptoms. A few of the most common symptoms are low mood, a lack or motivation and/or a sense of sadness. According to research this can often be due to diminished activity level in areas of the brain.
Hypnosis is a relaxed state of mind and body that can be used in a therapeutic way. Hypnotherapy is used extensively nowadays to help many life conditions.
In 1992 Dr. Michael Yapko published a book called "Hypnosis and the Treatment of Depressions". It was the first ever written linking hypnotherapy and depression. One reviewer of the book wrote "I recommend this one a lot to clients struggling with depression. He outlines a lot of great skills to empower people to DO something about depression (more than just medication)."
Common Symptoms of Depression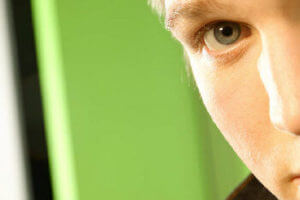 You may have noticed one or more of these symptoms: – Sadness or low mood – Loss of happiness or interest in activities that were enjoyed in the past – A pessimistic view of life and any effort to improve things. – A feeling of guilt about having these feelings and not feeling motivated compared to others -An irritability and having a smaller tolerance level. – A sense of anger with other people, life and ultimately with yourself. Anxiety, stress, tension or worry.
Depression can be a fleeting and light disease that only leads to some loss of goal achievement but it can also be at the other end of a spectrum that is extremely serious and even life-threatening. Clinical or Manic depression may mean someone is unable to join social events or work.
Who Gets Depression?
Almost anyone can suffer from depression. For some people it is a short phase they go through such as after pregnancy or following a bereavement. For others, unless it is treated, it can seem to last a life time.
No age range is immune from getting depression. Children can suffer from depression as can people who are retired and seemingly living a comfortable life. Challenging life events have the potential to trigger a depressive episode. Such as :-
Depression in Children ages 4 to 12

Depression Reasons: bullying at school that has not been resolved. A lack of friends and feeling of isolation. Poor performance academically that has not been addressed through extra help and support. Parents who are depressed themselves, or are going through a difficult time in their relationships that the children pick up on. A parent who has an illness that is affecting their ability to be a parent or an illness that is terminal and the child knows that their parent is likely to die soon. Abuse and/or neglect
Depression in Teenagers ages 13 to 19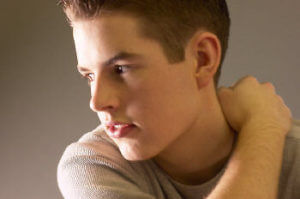 Depression Reasons: bullying at school. Parental influences and problems as stated before. Difficulties of maturing from a child to a young adult and the expectation of others that goes with it. The influence of puberty and hormonal changes. Having to take more responsibility for their own life choices and behaviours. Unflattering comparisons to peers or media influences (TV, movies, magazines and the internet. Social media bullying. Sexual pressures to conform to a stereotype or indulge in sexual relationships. Shaming by friends, relatives, family and others. Abuse. Death of a loved one.
Depression in Young Adults ages 20 to 30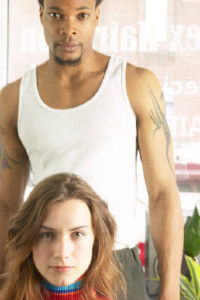 Depression Reasons: Parental influences. College and university negative experiences (eg. choose wrong course, failed exams, had a difficult time living away from home). Bullying. Pressure from social relationships and possibly difficulty with intimate relationships. Gender, sexuality and identity issues. Early job pressures and sense you have chosen the wrong career but feel trapped. Parenthood feels challenging and your one-to-one relationship is no longer loving. Unresolved issues from childhood such as abuse and neglect. Death of a loved one.
Depression in Adults ages 30 to 65
Depression Reasons: Parental influences. Divorce. Loss of job, redundancy and/or unemployment. Career issues. Mid-life crisis. Financial worries and pressures. Debts and repossessions. Drug and/or alcohol abuse. Loss of libido.  Unresolved issues from childhood such as abuse and neglect. Disappointment
Depression in Adults 65+ (Pensioners, Retirees)
Depression Reasons: Unresolved issues from the past. Sense of being stuck or trapped in a relationship, residence, situation. End of a relationship through divorce, separation or death. Loss of sense of purpose having retired. Physical health issue that impacts on every day life. Insomnia. Slowing of the mental faculties. Diagnosis of any life limiting issues such as Dementia, Alzheimer's, or Parkinson's disease.
This list above is not exhaustive and anyone can experience depression for reasons unique to them.
Treatment for Depression
It is vital that you seek the support and assistance of your doctor before considering any other forms of help for your depression. Hypnotherapy for depression is a useful addition to any other treatments prescribed by your GP. Hypnotherapy is particularly effective with certain aspects of depression such as anxiety, ruminating thoughts, insomnia. Hypnotherapy Derby also encourages a positive outlook leading to a recovered sense of purpose.
Depression Hypnosis Derby at Heanor Derbyshire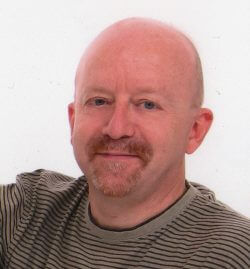 You are unique and your depression will have unique aspects that only you understand. As an experienced hypnotherapist in Derbyshire I use a non-judgemental approach and you will be accepted for who you are. I offer a free consultation for Depression Hypnosis Derby and Derbyshire. You can be assured that your privacy will be respected.
To find out if your depression may be helped with Hypnotherapy and other brief therapies feel free to call me Steve Harold on 07481 002213 for an initial chat. You can also email me if you prefer at [email protected]
The Depression Hypnosis Derby practice is based just 15 minutes away in Heanor. It is also convenient for (Amber Valley) Alfreton,  Belper, Ripley, Ambergate, Codnor, Crich, Denby,  Duffield,  Heage,  Holbrook,  Horsley, Kedleston, Kilburn, Lea & Holloway,  Mackworth,  Milford,  Quarndon,  Somercotes,  Swanwick,  Whatstandwell  (also Langley Mill, Nottinghamshire and Loscoe)